Winter is a generally more difficult time for our body. Cold tires the heart and reduces the body's defenses. Many of the winter fruits are beneficial as they are high in nutritional value, vitamins, and antioxidants.
In winter you can enjoy most citrus fruits, a time when they are sweeter and juicier. The orange is considered the best sour fruit that nature offers, especially when consumed during winters. It is good for the palate, and also for health.
When the temperature drops, our immunity levels are altered, our skin becomes dry and dull, and the digestive system weakens. Orange is one of those fruits that guarantees a healthy body and radiant skin.
Orange is a fruit with a pleasant sweet and sour taste and a good aroma. It is especially beneficial for our health because it is rich in vitamin C, folic acid, potassium, selenium and fiber, beta-carotene, pectin, calcium, iron, iodine, phosphorus, manganese, sodium, chlorine and zinc. It also contributes, indirectly, to the prevention of chronic diseases, such as cardiovascular diseases, cancer, anemia and neural tube defects.
In winter, it is very easy to consume orange juice. It is better not only in terms of taste but also in terms of health. Magnesium and potassium circulate more, so it is good for hypertension patients. Due to the high content of vitamin C, orange juice strengthens the immune system and reduces the risk of infections such as colds and flu. The vitamin C in orange increases resistance against certain pathogens while stimulating the immune system.
Another star component of orange juices are flavonoids. The flavonoids in oranges are believed to provide protection against heart disease. The benefits can include better blood vessel function and an anti-inflammatory effect on the body.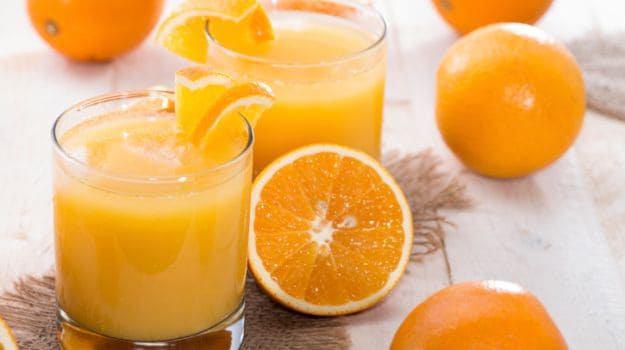 An essential flavonoid in oranges is hesperidin. Hesperidin and pectin in oranges have been found to lower LDL cholesterol. In addition, the folic acid contained in oranges helps the proper development of the brain.
Studies have shown that in people who drink orange juice daily, the possibility of developing memory loss associated with old age is 47% lower than in those who did not consume orange juice at least once a month. Thus demonstrating that orange juice reduces the risk of memory loss in old age.
Main benefits:
– Drinking orange juice is beneficial for health and produces an anti-inflammatory effect on the body.
– It makes us the necessary contribution of vitamin C and D
– Reduces the likelihood of flu, cancer and memory loss in old age.
– Promotes the proper functioning of the immune system
This winter, drink orange juice to ensure a healthy body, skin and immune system.
Our orange juice lines are producers of fresh bottled 100% natural orange juice.